Hatha & Henna
Sunday August 4th, 2019 | 10am-12:30pm
Where: The Schoolhouse Wellness Center. Lockport NY
Spots are limited. Call to reserve.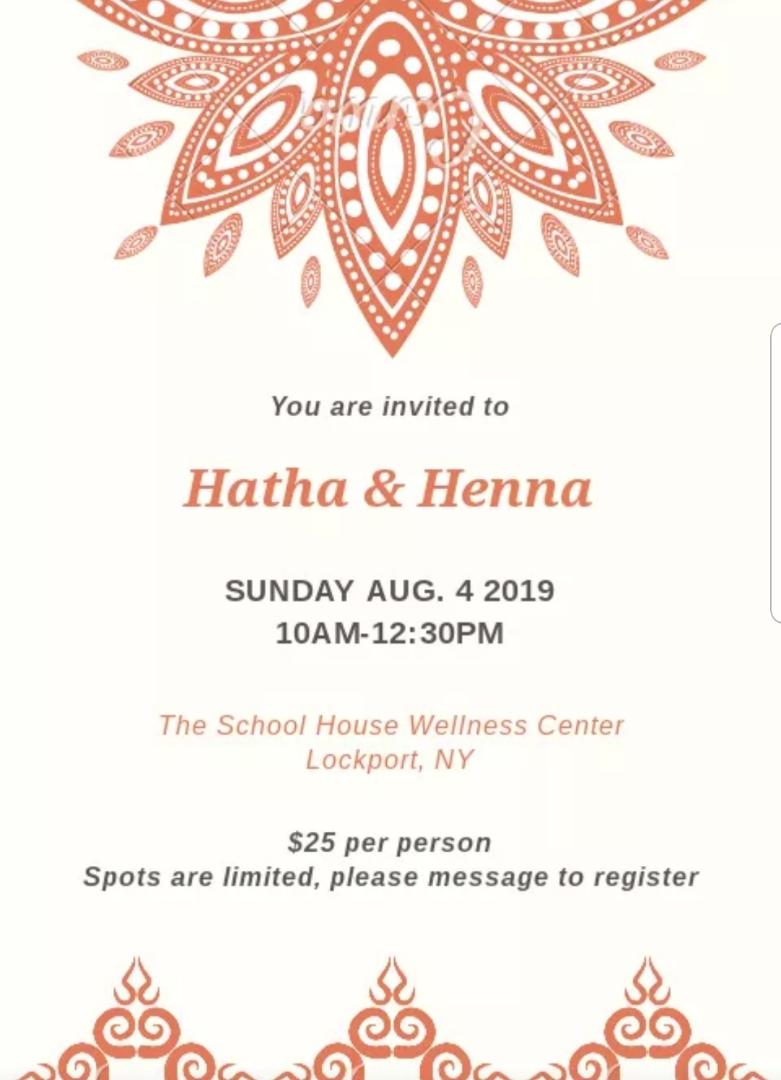 Gong Bath Meditation
Friday June 21st, 2019. 7:00pm – 8:00pm
Come join Liz from Ancient Alloys for this gong bath.  The participants will find a relaxing comfortable position to relax and soak in the enchanting sounds and vibrations of gongs and chimes.
Call to reserve your spot.